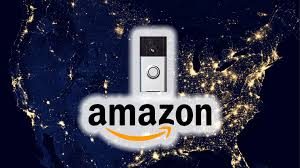 Amazon is targeting a new customer—Law Enforcement! The sales giant is partnering with police to help fight crime among new privacy concerns in our country.
And why not?
Seems like a great idea. Amazon can deliver a package to your doorstep within 24 hours. And also help catch the thief who tried to steal it. Amazon has been working with law enforcement using fake packages filled with GPS trackers to see who takes the bait. And its working, so many police departments are welcoming the effort.
Ring, which produces video doorbells and security cameras happens to be owned by none other than – you guessed it – Amazon. Their services have been a game changer in terms of helping people feel more comfortable in their neighborhoods, but also in terms of working together with police departments to help catch thieves in action. Not only can Ring capture live video footage of a crime, but it can also capture a perpetrators face and often times, their vehicle as well. All of this helps identify them that much quicker, which helps put safety and privacy concerns at ease.
If police need help solving a crime, they reach out to Ring with the time and location. Ring then contacts app users in the area seeking video. In Connecticut, the cameras have already solved several burglaries thanks to this service.
What about privacy concerns?
Amazon AND the police only have access to videos that users voluntarily share. And users remain anonymous. Aren't we already giving up our faces and some privacy through social media anyway? This is just one more step using arguably one of the best forms of technology to help keep our communities safe.