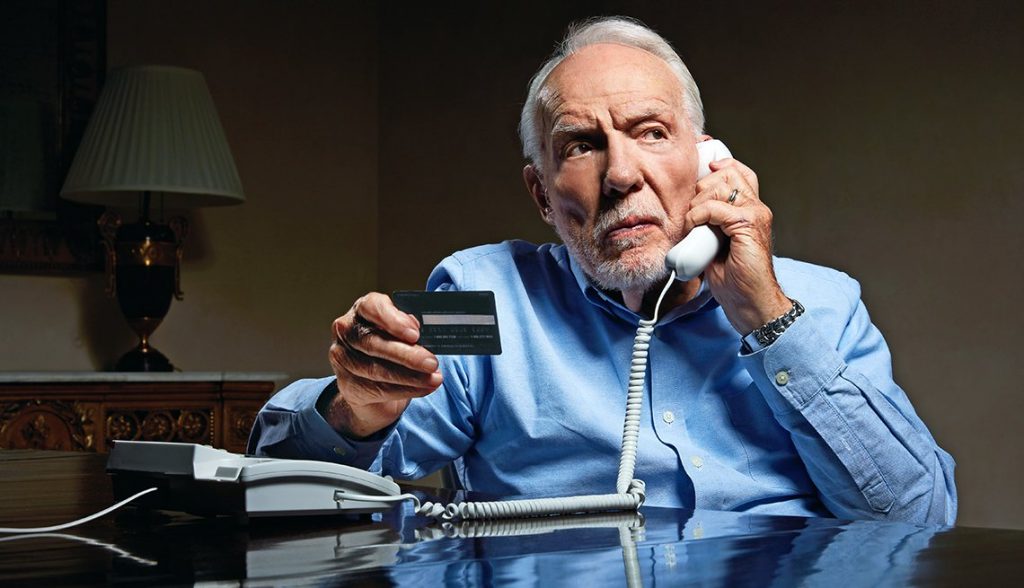 The phone rings, your grandparent answers, and the caller on the other end of the line shocks them by saying that their grandson has been arrested and is in jail. The caller knows their name, the name of their grandson, where they live, and even gives them some other minor details, such as the state their grandson lives in. Imagine the fear and concern they would feel knowing that he needs help.
The caller proceeds to tell your grandparent that if they want to help their grandson, he will need an attorney and he'll need to pay fines in order to be released. The caller continues by stating that your grandson will need a minimum of $6,000 to post bail. The caller gives your grandparent a case number and even a return phone number (866#), so that they can call back and get further instructions as to how to submit payment. Of course, they would want to help – right? The caller sounds legit.
Not so fast! The caller is a professional scammer.
Red flag #1 – The call came from an 866-phone number and not a local landline. Don't answer these types of calls. If you don't know whose calling, just let it go to voice mail. If its real, you can choose to call back or block the number.
Red flag #2 – The caller sounded like they were in a different country. Listen to the sounds in the background. Do they sound like they are outside or inside? If it feels off, just hang up the phone.
Red flag #3 – The caller pressures you for the money and threatens the life of your grandson. A normal police station calling should never threaten you.
Scary Fact – In the U.S., grandparent scams are on the rise, with nearly $41 million dollars in reported losses.
Before this ordeal is over, the grandparent will continue to receive tons of calls demanding thousands of dollars, while the caller threatens their grandson. Targeting seniors and preying on their devotion to their families is wrong is so many ways.
If you have a senior that you care about, talk to them about the dangers of phone scams, in-person scams, email scams, work-at-home scams, and all the others that come to mind. The best thing we can do to help is educate our loved ones, so that they don't fall victim.