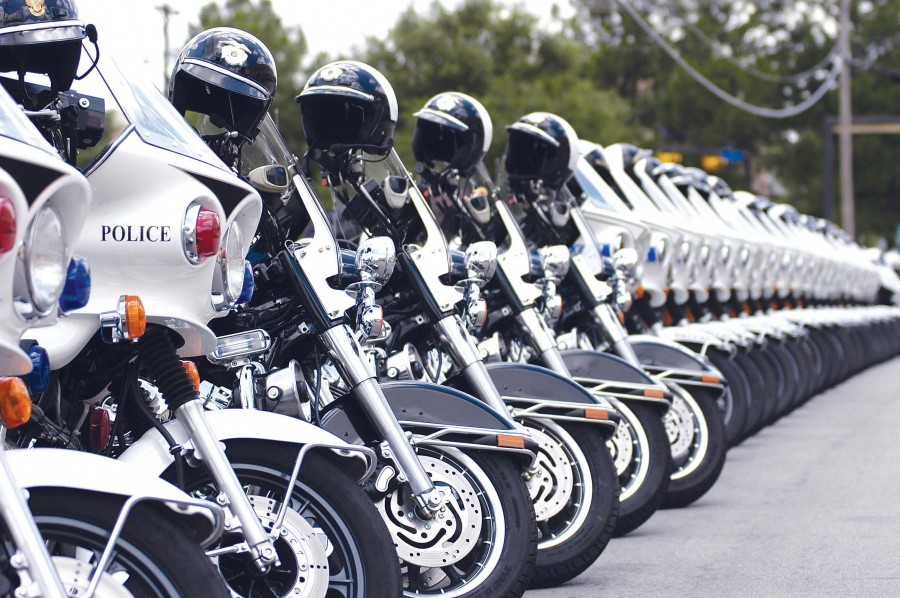 It seems there have been more and more accidents lately involving Police Officers and their motorcycles. On February 20, 2019, a motorcycle police officer was injured in a collision with a passenger vehicle in Santa Barbara, California. The officer was knocked to the pavement and transported to a nearby hospital with moderate injuries. The Officer was doing traffic enforcement in the area at the time of the collision and thankfully is expected to fully recover.
What is causing motorcycle accidents?
Speed might have been a factor. Location might have been a factor. Weather might have been a factor. Alcohol/drug impairment might have been a factor. Negligence of the rider might have been a factor. And human distractions from other motorists might have been a factor. Whatever the reasons are, motorcycle safety for law enforcement officers cannot be taken lightly.
A Few Facts
In December 2018, the Associated Press reported that 144 federal, state, and local officers died last year. That figure represents roughly a 12 percent increase from the 129 who died in 2017. The sad part is that the most common cause of death was gunfire and vehicular accidents (specifically, car or motorcycle crashes).
And according to the National Highway Traffic Safety Administration's National Center for Statistics and Analysts, there were 5,286 motorcycle fatalities in 2016. Preliminary data shows many more injuries happen every year. Follow these safety tips reported by PoliceOne.com to help you get home safely to your families:
Motorcycle Safety Tips
1. Take a Motorcycle Safety Course
It's not required in all states, but these types of classes will teach you about traffic safety laws that apply to motorcyclists. They also teach you how to respond to an emergency while on a motorcycle, and give you a chance to try out your new skills in a controlled environment.
2. Get the Right Gear
In addition to wearing the right kind of helmet, leather or armored motorcycle gear, such as vented motorcycle jackets are a life saver. Leather is strong enough to protect your skin from rocks, bugs, and cigarettes while riding at all types of speeds.
3. Avoid Distractions
Just as you would stay hyper aware while working on patrol, you need to remain vigilant while you are riding your motorcycle. Your bike is harder for other drivers to see, especially at night. And those large SUVs and trucks will have a hard time spotting you on the road. So, don't wear headphones and make sure you put your phone away. Also, don't take your hands off the handlebars. It lessens control of the bike.