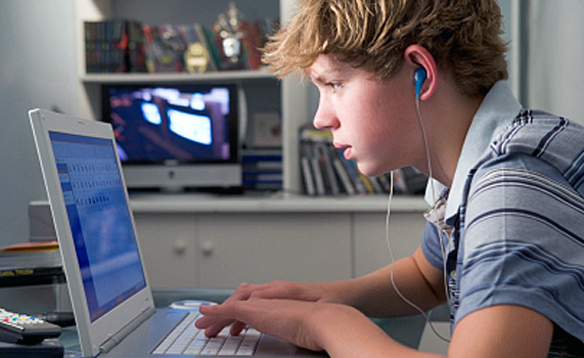 While the internet can be an entertaining and resourceful tool, children of law enforcement are not exempt from the potential dangers of websites that are seemingly harmless.  Recently a company called W3 Innovations, doing business as Broken Thumb Apps, was fined $50, 000 by the Federal Trade Commission (FTC) for violating the Children's Online Privacy Protection Act (COPPA).   The company, who is the maker of "Emily" themed online games such as Emily's Girl World, Emily's Dress Up, and Emily's Runway High Fashion, "collected and maintained thousands of email addresses from users of the Emily apps," without first obtaining parental consent according to the FTC complaint.
COPPA is a law designed to help protect the safety of children as they visit websites and use online services, requiring the operator of websites or online services to "protect the confidentiality, security, and integrity of personal information collected from children," and this information can only be collected with parental consent. As important as this law is, it can only be enforced to the extent that websites choose to adhere to its regulations, as we have seen in this case where  the popularity of the "Emily" apps were downloaded over  50, 000 times collectively.
So protecting the privacy of law enforcement families from companies that disregard laws designed for our safety is a matter of establishing guidelines for the entire family to use when accessing online websites.
Here are some basic tips you can share with your family that will increase the level of protection for your privacy, especially with children online users in the home:
Do not give out any personal information.  This includes full legal name, home address, place of employment and work address, telephone numbers, the name and location of schools, and scheduled events.  This can be for you, family members or friends.
Instruct child users to never give out their password to anyone except a parent, not even a best friend.
Talk with your children about acceptable online usage.  Explain to them the power of the internet.  Let them watch you as you navigate the internet and be that example.
Be an active participant in their online activities. Have fun with your children and engage with them in online gaming and other activities.  This can help them to become more comfortable with going to you about any issues they may face during online sessions.
Take the time to navigate for yourself the websites your children love.  Some websites may appear safe at a first glance but pose threats and risks to users that become more apparent over time.  This can include sneaky redirects, pop-up ads with spyware, or advertisements that lead to questionable sites.
Children should be strongly advised to never get together with someone they meet online.
Children should be strongly advised to never send a picture of them online.  This includes pictures of family members and friends.  If an account has the option for a profile picture, create an avatar or use a stock image that your child has not used anywhere else online.
Instruct children to check with parents before downloading or installing software.
Run anti-spyware/virus software often on your computer.
Also emphasize the need to trust your gut instinct and to not communicate with those online that make you feel uncomfortable.  Additionally, do not do anything that will hurt another person or break the law.
The number one key to protecting your family online is refraining from providing personal information about yourself and staying involved in the online activity of your entire family.  You owe it to them in this age where companies can easily obtain and redistribute information about you without you ever knowing.  Your safety is worth taking these guidelines and using them with your own family.