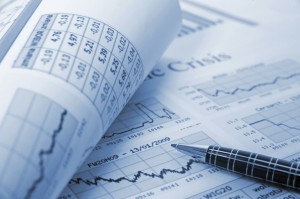 2011 saw budget cuts for police departments around the U.S.  Waned funds to hire more officers and staff, to provide training and more equipment was a sore topic for law enforcement across the country.   A Department of Justice report titled The Impact of the Economic Downturn on American Police Agencies cited some of the top law enforcement associations in the country.  Collectively these organizations estimate 4,000 to 15,000 law enforcement have been cut from duty in the last year.
Back in late May, the police and firefighters of Almeda, CA, an island city, watched a suicidal man drown to death and could do nothing to save him.  Why?  Because budget cuts prevented them from having the proper certifications to perform water rescues in their very own waters.  The man died in front of a host of witnesses and a volunteer recovered his body and brought it to shore.
At the close of the year, The National Law Enforcement Memorial Fund believes that the recent annual report showing the increase of police fatalities is due to these same wide-spread budget cuts and is endangering the lives of officers, compromising police safety on the streets. California ranked 4th tied with Georgia, having 10 fatalities out of a reported 173 officers who were killed in 2011.
Amidst the crisis, there are police officers who are fighting back.  According to the Associated Press, The Stockton Police Officers' Association "stepped up its battle against the debt-ridden city over cuts to the police department by buying a house next to the city manager."  The Association also purchased a billboard that reads "Welcome to the 2nd most dangerous city in California: Stop laying off cops!". The L.A. Times wrote:
"Everybody knows that revenues in cities are down because of the recession. But in Stockton, it is more than that," said Officer Steve Leonesio, the union president. "The city spent money they didn't have on a sports arena and downtown structures and then when it all hit rock bottom they went after public safety. We're sticking up for what is right."
Amidst the recession and financial crisis that has clouded our country for almost half a decade, public safety and funds for those programs is not an area that can afford to be neglected; police officers cannot be neglected.  How many more lives of citizens and police officers have to be lost before agencies recognize that funding for safety should remain the top priority in order to maintain flourishing and vibrant communities for all people?
As Privacy for Cops upholds its dedication to safety and police privacy into the new year, we will continue to be a voice for law enforcement and law enforcement families across the State of California and throughout.  As a non-profit, police protection is our number one priority.  Happy New Year from Privacy for Cops!