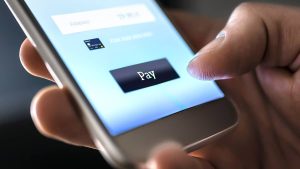 Digital money transfers. They're convenient, easy, quick, and for the most part a safe way to send and receive money. In fact, most of us have either sent or received money via a wire transfer, Zelle, PayPal or Venmo. The one big caveat is that the funds can be hard to trace and recover, so it's important to know exactly where you are sending the funds before you click 'send.'
Five Safety Tips
1. Never wire money or do a digital wire transfer to anyone asking you to send money to yourself. It sounds odd, because it is.
2. Never send money to anyone claiming your account has been compromised.
3. Never send money to a stranger or a telemarketer who is trying to sell you something
4. Never allow remote access to your computer unless you are the one who has initiated contact to the company through a verified phone number or website.
5. Finally, setup 2 factor authentication on your digital devices, which is a more secure way to identify yourself. If you suspect that one of your accounts has been compromised, immediately change your password.