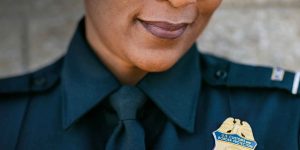 For years, the number of female police officers has been slow to increase versus their male counter parts. However, now, agencies are making a concerted effort to increase their sworn demographics.
Here tips for recruiting female officers:
Ensure equity
Decrease the emphasis on military preference.
Rethink shifts and reliance on "full-time" officers:

Change start and ending times and consider job sharing and part-time.

Implement strong policies against harassment and ensure there are strong policies prohibiting discrimination.
Create policies that support those raising children:

Allow nursing mothers – especially those on patrol – flexibility in their schedules to accommodate expressing breast milk in designated spaces.

Recruit at non-traditional events/locations
Participate in women and minority law enforcement associations
A department that is trying to create opportunities will want to set an example and do everything in its power to help women feel welcomed from all cultures.
[Police Magazine – June 2022]