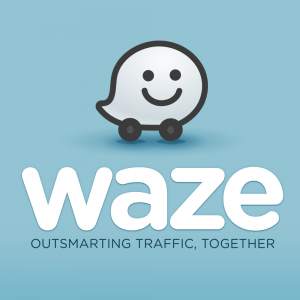 There is no doubt that smartphones have taken over and become one of the most common pieces of technology in the world. Millions of Americans use them constantly on a daily basis to stay in touch, text, message, check email, check the news, shop, surf Facebook, and much more. These highly complex devices have "simplified" our lives in so many ways.
New App Lets Civilians Know Where Officers Are
Smartphones let us streamline so many aspects of our lives, adding conveniences many of us never dreamed of. We can shop online, find the cheapest gas, and use Google Maps to find your way practically anywhere. However, there is a relatively new traffic app called "Waze" that lets users see where police officers happen to be on the road or where they are likely to be in the very near future.
To the average citizen who is only worried about a speeding ticket, this might seem like a very good idea. However, from a law enforcement officers point of view, apps like this create an incredible safety concern for police officers across the country. Recently Bedford County, VA Sheriff Mike Brown called this app a "Police Stalker" and made this statement to NBC Washington in an interview, " The police community needs to coordinate an effort to have the owner, Google, act like the responsible corporate citizen they have always been and remove this feature from the application even before any litigation or statutory action," said Brown, who also serves as the chairman of the National Sheriffs Association technology committee."
Opposition Is Mounting
Due to the surge in violence against police officers, sheriffs and other members of law enforcement are banding together in an attempt to convince Google to either cancel the app altogether or to at least disable the police tracking feature. However, to date, there has not been much in the way of public support to have this feature removed.
In fact, Nuala O'Connor, head of the Center for Democracy and Technology has been quite outspoken regarding eliminating this feature. According to ABC News, O'Connor had this to say, " I do not think it is legitimate to ask a person-to-person communication to cease simply because it reports on publicly visible law enforcement."
Instead, O'Connor stated that the bigger issue was with how much information the Waze app collected about users and then shares with law enforcement officers as the app naturally monitors the user's exact location while providing them with information regarding the location of police officers in their area. More importantly, as long as the app is turned on, the app continually updates this information.
One good thing to note is that while the Waze app has been in use for quite some time, to date there have been no known incidents of violence towards police officers as a direct result of using this app. The Waze app first became available in 2008 and to date still remains available for download.