A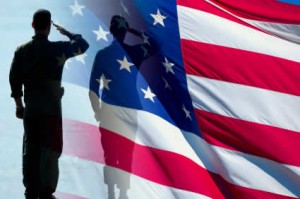 mericans across our country celebrate Veterans Day in honor of our brave women and men who protect our nation.  Many police officers are former military, choosing to carry on the commitment to keep our communities safe.
Jason Neal is currently a Dothan, AL police officer who served 19 years in the U.S. Army and was deployed most of the time in the Middle East.  In an article written by Matt Elofson for the Dothan Eagle, Neal says, "It really taught me discipline and how to be a man".
There is a war out there, similar to the military, when it comes to the life of a police officer; a personal sacrifice as they put their lives at risk for us every single day.  Cheryl Thompson who is an investigative reporter for the Washington Post, researched a 10-year period and "revealed police officers are most frequently killed while making traffic stops or responding to domestic violence calls."  Her investigation also revealed that California and Texas have the highest "murder mortality rate for police officers."
So on this Veterans Day, Privacy for Cops wants to wish everyone a special day of celebration and remembrance for those who currently serve and those who have passed on.  We are honored to provide police privacy solutions to our honorable law enforcement and their families in an effort to increase police safety and protection.