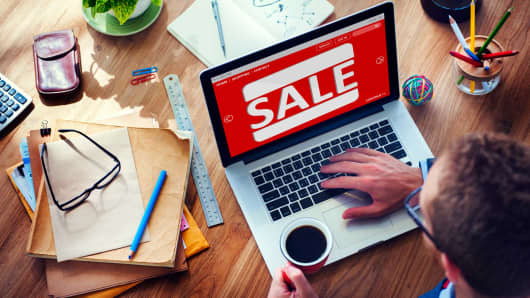 Shopping online has become increasingly popular. And ever since the COVID-19 pandemic began, it has become even more prevalent since most of us are staying home. We are shopping not just on our home computers, but on mobile devices as well.

We no longer need to go to our offices to be able to get fast internet speeds anymore, so online shopping is so much easier than it was even a year ago. Sadly, Cyber criminals are ready for us to shop online. They are savvy and taking advantage, so buyer beware!

Cyber criminals targeting three primary areas:

1. Email – We all get spam emails, but criminals are sending emails with shopping deals that are simply too good to be true. And they will be directing you to websites that say "click here," so that you can get incredible savings. DON'T BELIEVE IT. They want to redirect you.

2. Shipping Confirmations – Text messages are super popular right now. So, beware of texts that you receive about shipping confirmations. The text might indicate that the shipping company can't reach you and is trying to make a delivery. It might ask you to click a link or call a number or even worse, provide some personal information. Please, please, please, don't fall into this trap. Simply delete the text and block the number.

3. Order Confirmation – Again, texts and emails are the primary way companies are sending order confirmations these days. Clicking links could take you to a website that asks you to enter payment information or personal information.

All three of the methods above are going to drive you to click a link.
Those links might open the window to spyware being installed on your device. Or you might end up providing your address or phone number to a criminal looking to steal your information. All of these things can be very risky.

Ignore the link in the text and instead make an account with a shipping provider, such as FedEx or UPS. This will allow you to login and check the status of your real package. Be smarter than the criminal and protect your online information.