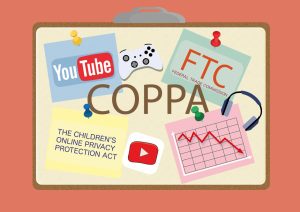 With the rise in popularity among electronics, there have been a lot of recent concerns about the privacy of children, teenagers, and young adults alike. And although children under the age of 13 can legally give out personal information with their parents' permission, many websites, particularly social media sites, can collect personal information about them, such as their name, birth date, and email address.
Twenty-five years ago, congress passed the Children's Online Privacy Protection Act (COPPA). The Federal Trade Commission (FTC) wrote a rule implementing the law, which was revised in 2012. Here are some answers to questions about the COPPA that parents and caregivers should find helpful:
What does the Children's Online Privacy Protection Act Do?
COPPA imposes certain requirements of websites that are directed to children under age 13. It also imposes requirements on operators of other websites that have actual knowledge that they are collecting personal information online from youth under 13 years old.
What rights do parents have under the COPPA Act?
COPPA puts parents in control of the collection of their child's personal information online. It is designed to protect kids and teens through regulating websites and online services.
What are the benefits of the COPPA Act?
COPPA deters marketers from launching misleading campaigns and collection methods, such as tracking cookies that violate children's privacy. In addition to removing existing PII, COPPA gives parents control over what operators do with their kids data.
What happens if a website violates the COPPA Act?
The FTC enforces COPPA violations! A court can hold operators who violate the Rule liable for civil penalties of up to $50,120 per violation. COPPA gives states and certain federal agencies authority to enforce compliance in their jurisdiction.